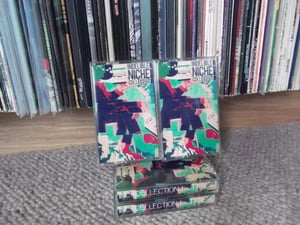 £

5.00
This is the first release from the Indelible Niche Collective - Frozen Tendril Records is proud to have co-released the cassette edition. Here we present two C90s crammed full of beautiful music. Ambient, post rock, hip hop... but all very chilled.
Two tapes with colour artwork and black and white inserts.
-
Please note that I am dubbing the tapes in real time, and work away from home during the week but I'll do my best to gt any orders out within a week.