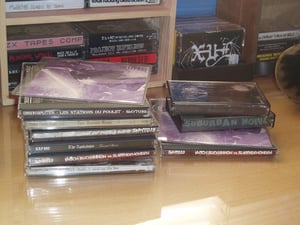 £

2.00 - On Sale
Stuff from the distro and maybe older releases from the label. Just choose whatever you like :) Lots of CDrs, floppy disks and tapes in alphabetical order.
£2 each unless stated otherwise. As always, postage per item reduces the more you buy!
Includes (but not limited to) black metal, ambient, electronic, drone, experimental and noise.